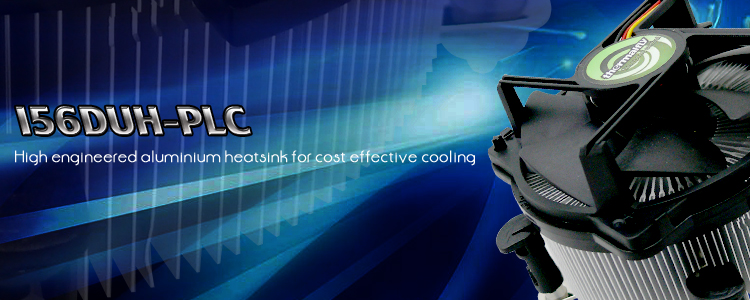 Choose the best
Ultra quiet PWM fan and multi directional aluminium heatsink for cost effective performance cooler.
Low noise PWM fan
Hi-engineered aluminium heatsink
Inteligent fan with automatic speed control
Multi-directional fins for maximum system cooling
High engineered aluminium heatsink for cost effective cooling performance
Extra-safe backplate and screws mounting
Well-balanced cooling performance
Radial fin design enhances the thermal dissipation of CPU and surrounding components
The stable series cooler is supported for the Intel Socket 1156/1155 socket range of processors, including Intel® Core™ i5 Processor all series Extreme CPUs.
Click here for more information.

It depends on the air flow inside the PC system. We recommend customers install the appropriate case fan to provide enough air flow in the PC system.
Thermalfly Technology devotes in researching and developing Heat Conducting Techniques, and successfully applies it to CPU coolers for various kinds of PCs, heat-dissipation system for close-type Chassis, and solutions for heat-accumulation that electronics encounter.